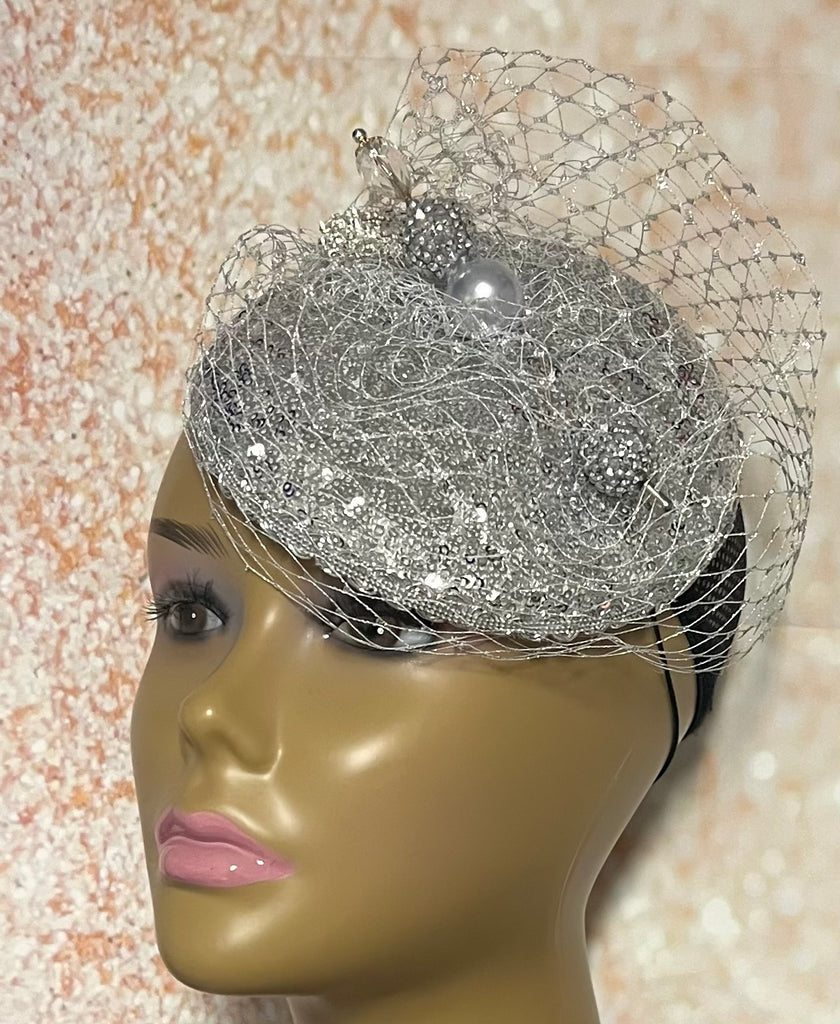 Silver Sequin Disc Shiny Bling Fascinator Half Hat for Church, Tea Parties, Weddings and other special occasions
Silver Sequin Disc Shiny Bling Fascinator Half Hat for Church, Tea Par
$60.00
Looking for a head-turner? Look no further. This silver piece fits the criteria.
Silver sequin fabric trimmed with veiling and a hat pin. The hat pin may vary and is for decorative purposes only. Perfect for church and any other special occasions: tea parties, weddings, etc.
Simple, yet chic.
Length: approximately 7 inches
The hat affixes to the head via a hat string.
Handmade Gifts for mom, sister, wife, or yourself.
PLEASE NOTE
All items for Free Shipping will be shipped via USPS First Class Mail.